Corel PaintShop Pro X9 - Instant Download for Windows
$39.99 $79.99
Unavailable
Corel PaintShop Pro X9 - Instant Download for Windows is backordered and will ship as soon as it is back in stock.
Number of Computers: 1 Computer

Delivery Method: Instant Download

Support: Lifetime Support from Brand at no extra cost

License Type: Permanent (One Time Purchase for Life)

Compatible Operating Systems:

Windows 7
Windows 8
Windows 10
Consider Download Protection

Times have changed with how Computer Software is sold. While downloading software has its benefits, it does raise concerns with how you can reinstall the software in the future if you need to in case of computer failure or loss. That's why we have developed the Download Protection Program.

You can always download your software from our Website for up to 30 Days from purchase date for free. However, with the Download Protection Program, you can download it anytime you need to for as long as you are subscribed. You can Cancel at Anytime.

You can add Download Protection to your order after you add this item to your cart.

Keep in mind you can always keep a backup of your software yourself and this Protection is not required.
All-in-one photo editor
Discover your true creative potential with Corel® PaintShop® Pro X9, easier, faster, more-creative-than-ever photo editing software. Complete photo and design projects sooner with simpler, more responsive image editing features, new project templates, gradient tools and Text Presets. Use new screenshot tools to capture your screen and communicate with clarity. At home and at work, there's only one way to get this kind of versatility, value and performance— subscription free. That's the power of PaintShop Pro.
New!

Time-saving project templates

New!

Screenshot tool featuring Smart Capture

New!

Gradient Fill controls

Enhanced!

Text tools
Feature-Rich Picture Editing Software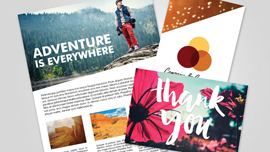 New from Template
Build something great, faster than ever with new project templates. Quickly make photo collages, personalized greetings, brochures and more. Save your own layouts as templates to speed up future design and photo projects.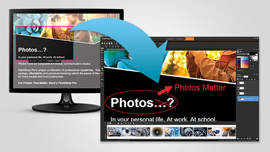 Screenshot Featuring Smart Capture New!
Capture, edit and annotate screenshots in one place with the full editing power of PaintShop Pro—no need for multiple applications! New Smart Capture mode lets you quickly grab an image from your screen just by hovering over the area you want to capture.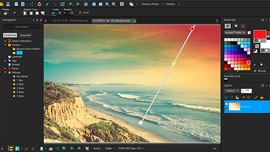 Gradient Fill tool New!
Save time by adjusting gradients directly on an image, shape or canvas. Simply drag and drop color swatches and move nodes on the Gradient Fill tool to alter gradients to your liking.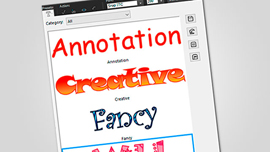 Text Presets New!
Get the creative looks you love faster and discover fun new text effects. These free and premium presets are added to PaintShop Pro dynamically, giving you fresh, new text options, updated regularly over the Web.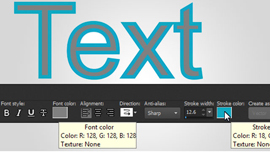 Improved Text tool Enhanced!
Quickly apply the text styles you want with a simplified text toolbar. Choose colors faster and customize your text toolbar to show the items you use frequently and hide the ones you don't.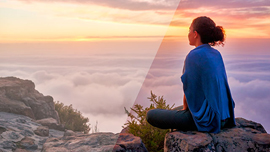 Real-Time Photo Effects Enhanced!
10 of PaintShop Pro's most used photo adjustments—like Smart Photo Fix, White Balance and Fill Light/Clarity—now offer real-time performance, letting you see your edits instantly for a quick and responsive editing experience.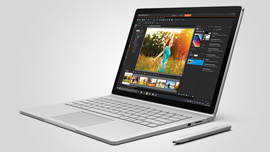 Improved Stylus and Graphics Tablet support New!
Combine PaintShop Pro X9 with a graphics tablet or a stylus-friendly PC for a more natural experience. Includes new support for Windows Real-Time Stylus (WinRTS) devices, including the Microsoft Windows Surface family of PCs.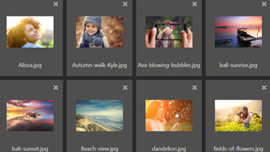 Batch Processing with New Batch Smart Photo Fix Enhanced!
Save time and increase productivity by combining Smart Photo Fix and batch processing to apply adjustments to multiple photos at once. Or use it to quickly apply batch actions, like watermarking or resizing an image.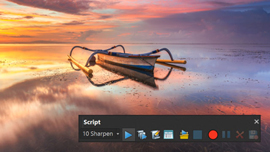 Scripts Enhanced!
Automate and speed up repetitive and complex photo-editing tasks with scripts. Silent scripts let you apply scripts even faster. Find useful scripts in the Welcome Guide or download the free Scripting Guide to create your own.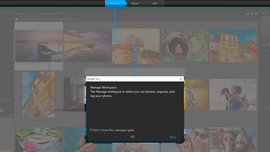 Guided Tour New!
Get to know PaintShop Pro X9 and be successful sooner with our new Guided Tour. This step-by-step virtual tour will help you confidently find your way around the interface and help you master new features in no time!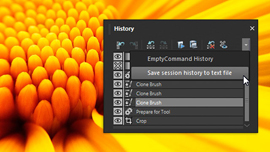 Export Edit History New!
Whether you're a brainy trainer or a steely-eyed detective, the new Export Edit History feature lets you quickly document and share your edits. Accurately record all edits made to an image, then use in legal documentation, to build step-by-step tutorials, or to share techniques.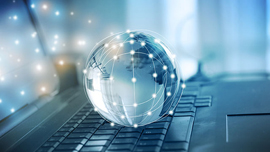 Windows Server 2016 Support Enhanced!
PaintShop Pro X9 is compatible with Windows Server 2016, making it the perfect fit for any organization in a virtualized environment—for photo editing, graphics creation, screen capture and annotation— whether you're hosting locally or in the cloud. Contact our licensing team for more details.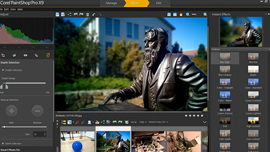 Support

Lifetime Support from Brand at no extra cost

Number of Computers

1 Computer

License Type

Permanent (One Time Purchase for Life)

Delivery Method

Instant Download

Compatible Operating Systems

Windows 7, Windows 8, Windows 10
Unfortunately, computer software cannot be returned, cancelled or refunded.
It cannot be returned because the software and license key have been exposed to you. Either it has been used and activated by you and cannot be used by anyone else or it could be used at a later date. This is standard refund procedure for computer software no matter where you purchase it.
Please ensure your system is compatible with the Software before Purchase.
All technical support inquiries should be sent to the Brand for resolution.
---
Payment & Security
Payment methods
Your payment information is processed securely. We do not store credit card details nor have access to your credit card information.