Punch! Home & Landscape Design Architectural Series v22 - Instant Download for Windows
Consider Download Protection

Times have changed with how Computer Software is sold. While downloading software has its benefits, it does raise concerns with how you can reinstall the software in the future if you need to in case of computer failure or loss. That's why we have developed the Download Protection Program.

You can always download your software from our Website for up to 30 Days from purchase date for free. However, with the Download Protection Program, you can download it anytime you need to for as long as you are subscribed. You can Cancel at Anytime.

You can add Download Protection to your order after you add this item to your cart.

Keep in mind you can always keep a backup of your software yourself and this Protection is not required.
License Type:
Permanent (One Time Purchase for Life)
Compatible Operating Systems:
Windows 7
Windows 8
Windows 10
Windows 11
Punch! Home & Landscape Design Architectural Series is a powerful home and landscape design program developed for the architect or designer who wants professional-level features, tools, and presentation capabilities. This complete home update and landscape design software suite combines the most materials, tools, textures, furnishings, accessories, and photorealistic visualization that make architectural design projects a stunning reality. Quickly update or design entire homes and commercial buildings; renovate, redecorate, remodel, landscape; create outdoor living spaces, decks, patios, pools and get fast, professional results with the user-friendly interface. This Architectural Series includes thousands of kitchen and bathroom accessories, paints, lighting, objects, and tips for "Building Green" with green objects and materials for eco-friendly construction.
Design, remodel and renovate homes, commercial buildings, landscaping, outdoor living spaces, decks, patios, and pools with Punch! Home & Landscape Design software.

Easy to use interface, design tools, and drawing methods, along with professionally designed 3D Home Plans and thousands of materials, paints, objects, furniture, and accessories provide a better home designing experience.

Create kitchen, baths, and landscapes with professional designer-quality layouts, materials, paint, and furnishings that you can drop into your home design projects.

Includes how-to video tutorials, a user forum, and technical support to provide help when needed.
EXCLUSIVE ARCHITECTURAL FEATURES:
New Photo Rendering Engine

Sheet Layout Mode

New options for railing, decks and stairs.

Fireplace Wizard

Ceiling Designer

Mantel Designer

Security System Tools

Window & Door Glass

Home Automation Tools

Home Theater

Misc Improvements
Punch! Home & Landscape Design Architectural Series includes an integrated interactive help system to make finding and using the right tool fast and easy for professional or serious DIY home projects. It also comes with helpful training center video tutorials and free technical support to ensure the process is as enjoyable as it is efficient.
SHEET LAYOUT MODE
Layout mode allows you to build a presentation of your design into construction documents.
Set up multiple design views each using different scales and options.
Create a custom sheet set. Easily add or reorder pages.
Annotate layout sheet using variety of 2D cad tools, labels, schedules and dimensions.
Dimensions will automatically detect scale of a view and display correct measurement.
Title block page allows you to create a title block displaying borders, company and customer information, etc. The elements on the title block sheet will automatically be displayed on all sheets of your layout.
Print to scale on any paper size.
Wide range of print scales for individual views.
 Print individual sheet or entire layout at once to large format, home printer or pdf.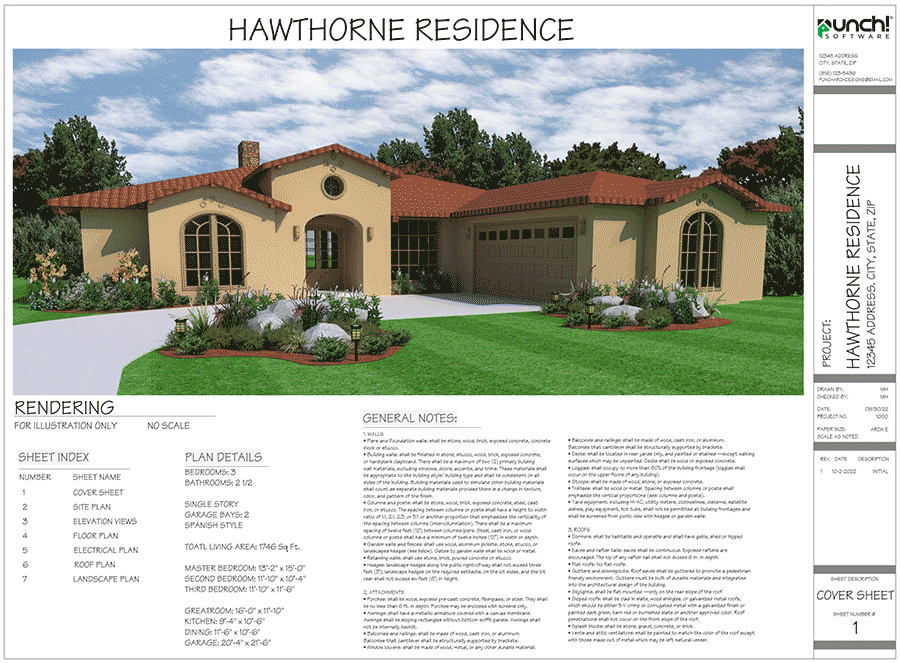 NEW OPTIONS FOR RAILING, DECKS AND STAIRCASES
16 new railing styles. Offset spindles, glass, wire, composite, and custom material sections.
Create your own custom 3D post.
Unlimited railing styles.
Improved control over deck construction methods. Can now specify fascia height on decks, post width and height.
Option to set individual deck posts as support post that extend to ground.
Set post height for staircases.
Continuous hand rail flush over posts.
Additional material application options.
2D CAD SYMBOLS
1146 new 2D CAD symbols added to library.
Enhanced control over symbol groups such as snapping, grouping/ungrouping.
GLASS PANES
Glass panes added to windows, doors, and skylights for more realistic look in standard rendering.
Photo rendering using glass effect that replicates real life double pane window glass characteristics
PHOTO RENDERING ENGINE (LUXCORE)
The new photo rendering engine is a physically based rendering (PBR) solution exploiting state-of-the-art algorithms that simulate the flow of light according to physical equations. Also introduced are a new set of physically based materials with parameters based on the optical properties of metals, glass, matte, glossy, and transparent surfaces.
PBR lighting and materials combine together to produce stunning images of photographic quality.
Improved rendering times with responsive interrupt. Customizable rendering settings lets you control draft and final rendering time limits. Quality results in minutes instead of hours.
Wide range of lighting options. Drag and drop light effects onto any surface to create custom lighting designs such as light bulbs, strip lighting, fireplaces, neon lights.
Gamma correction to help control brightness of the scene.
Exterior lighting includes HDRI, sunlight, and skylight.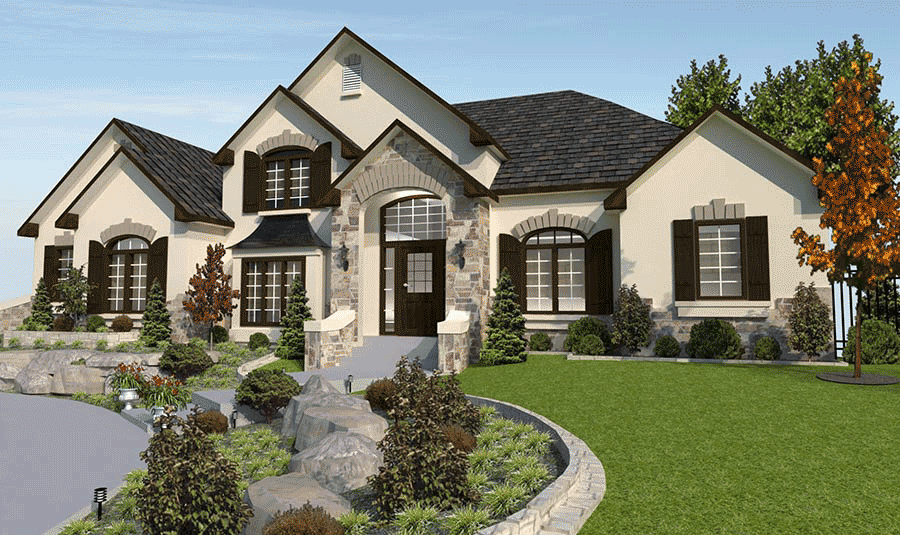 ADDITIONAL IMPROVEMENTS
Importing options – OBJ, PDF, Sketchup 2022
More control over text and font options.
Additional auto dimensioning options.
Added additional print scale options. 35 available scales (up from 4 Metric and 4 English).
Updated and modified shortcuts.
Adjusted zoom mechanics to try and create smoother zoom through range.
3D Viewpoint - Shift key will now change view tilt in walkthrough & elevations in helicopter or aerial view.
Updated welcome screen.
DESIGN PHASE TABS:

Easy tabs organize your project into the foundation, floor, electrical, plumbing, roof, etc. creating all the steps needed for your design.
NEW AND IMPROVED OBJECT LIBRARY

Endless possibilities! Thousands of 2D and 3D objects to choose from! Choose entire furniture groupings with simple drag and drop
Choose from thousands of nationally recognized decorating materials including faux finishes, wood floors, countertops, blinds and much more!
Improved library is easier to use and faster to search.
SIMPLE DRAG AND DROP TOOLS!
ADD ROOMS, PAINT COLOR, FURNISHINGS, LANDSCAPE PLANTINGS AND MORE!
3D CUSTOM WORKSHOP:

Build virtually any object or modify existing objects from the library. Use photo-realistic materials including wood, fabric, paint colors, stone, brick, and more.
BUILD GREEN:

Go green in one click; watch your design go green with design tips and objects; recycled glass counter tops, bamboo flooring and more! Make your home more energy efficient with new appliances or update your windows, doors and more!
SMARTWAND™

SmartWand™ technology adds paint or other material applications to a specific wall, room, or your entire house, with one mouse click!
| | |
| --- | --- |
| COST ESTIMATION AND MOBILE LANDSCAPING QUOTE | |
INSTANT 2D/3D VIEWS PLUS THE ABILITY TO CREATE TEMPLATES FOR A 3D MODEL OF YOUR DESIGN
PRINT BLUEPRINTS OF YOUR DESIGNS
INTUITIVE INTERACTIVE HELP

DO IT YOURSELF TIPS

Includes hundreds of DIY how-to-tips from the experts

SYMBOL EDITOR & SECTION DETAILER

Additional Professional architectural annotation tools.

 
BRAND NAME PRODUCT LIBRARIES:

Thousands of possibilities! Faux finishes, interior and exterior paint, wood floors, solid surfaces, blinds, stone, and much more.Nationally-recognized decorating materials you can try before you buy.
PRECISION LIGHTING PLANNER:

Add functionality and drama to your design. Works with exterior and interior designs. Precision controls for ambient light, shadows, fall off, radius, and more. Drag & Drop landscape light fixtures.
CABINET DESIGNER:

Customize your cabinets with shelving, pantries, drawers, and appliances. Also perfect for media centers, bathrooms and garage organization.
Support

Technical Support from Manufacturer Included

Number of Computers

1 Computer

License Type

Permanent (One Time Purchase for Life)

Delivery Method

Instant Download

Compatible Operating Systems

Windows 7, Windows 8, Windows 10, Windows 11
Unfortunately, computer software cannot be returned, cancelled or refunded.
It cannot be returned because the software and license key have been exposed to you. Either it has been used and activated by you and cannot be used by anyone else or it could be used at a later date. This is standard refund procedure for computer software no matter where you purchase it.
Please ensure your system is compatible with the Software before Purchase.
All technical support inquiries should be sent to the Brand for resolution.
Compare to Other Versions
A table comparing the facets of 5 products

Facet

Punch! Home & Landscape Design Architectural Series v22 - Instant Download for Windows

View Product

Punch! Home & Landscape Design Essentials v22 - Instant Download for Windows

View Product

Punch! Home & Landscape Design Express v22 - Instant Download for Windows

View Product

Punch! Home & Landscape Design Professional v22 - Instant Download for Windows

View Product

Punch! Home & Landscape Design Studio v22 - Instant Download for Windows

View Product

Rating

Rating
N/A
N/A
N/A
N/A
N/A

Brand

Brand
Punch! Software
Punch! Software
Punch! Software
Punch! Software
Punch! Software

Type

Type
Home & Garden Design
Home & Garden Design
Home & Garden Design
Home & Garden Design
Home & Garden Design

Price

Price

Operating Systems

Operating Systems

Windows 7, Windows 8, Windows 10, Windows 11

Windows 7, Windows 8, Windows 10, Windows 11

Windows 7, Windows 8, Windows 10, Windows 11

Windows 7, Windows 8, Windows 10, Windows 11

Windows 7, Windows 8, Windows 10, Windows 11

Delivery Method

Delivery Method

Instant Download

Instant Download

Instant Download

Instant Download

Instant Download

Number of Computers

Number of Computers

1 Computer

1 Computer

1 Computer

1 Computer

1 Computer

License Type

License Type

Permanent (One Time Purchase for Life)

Permanent (One Time Purchase for Life)

Permanent (One Time Purchase for Life)

Permanent (One Time Purchase for Life)

Permanent (One Time Purchase for Life)

Customer Support

Customer Support

Technical Support from Manufacturer Included

Technical Support from Manufacturer Included

Technical Support from Manufacturer Included

Technical Support from Manufacturer Included

Technical Support from Manufacturer Included

Features

Features