Overview

Product Reviews

Ask a Question

Refund Policy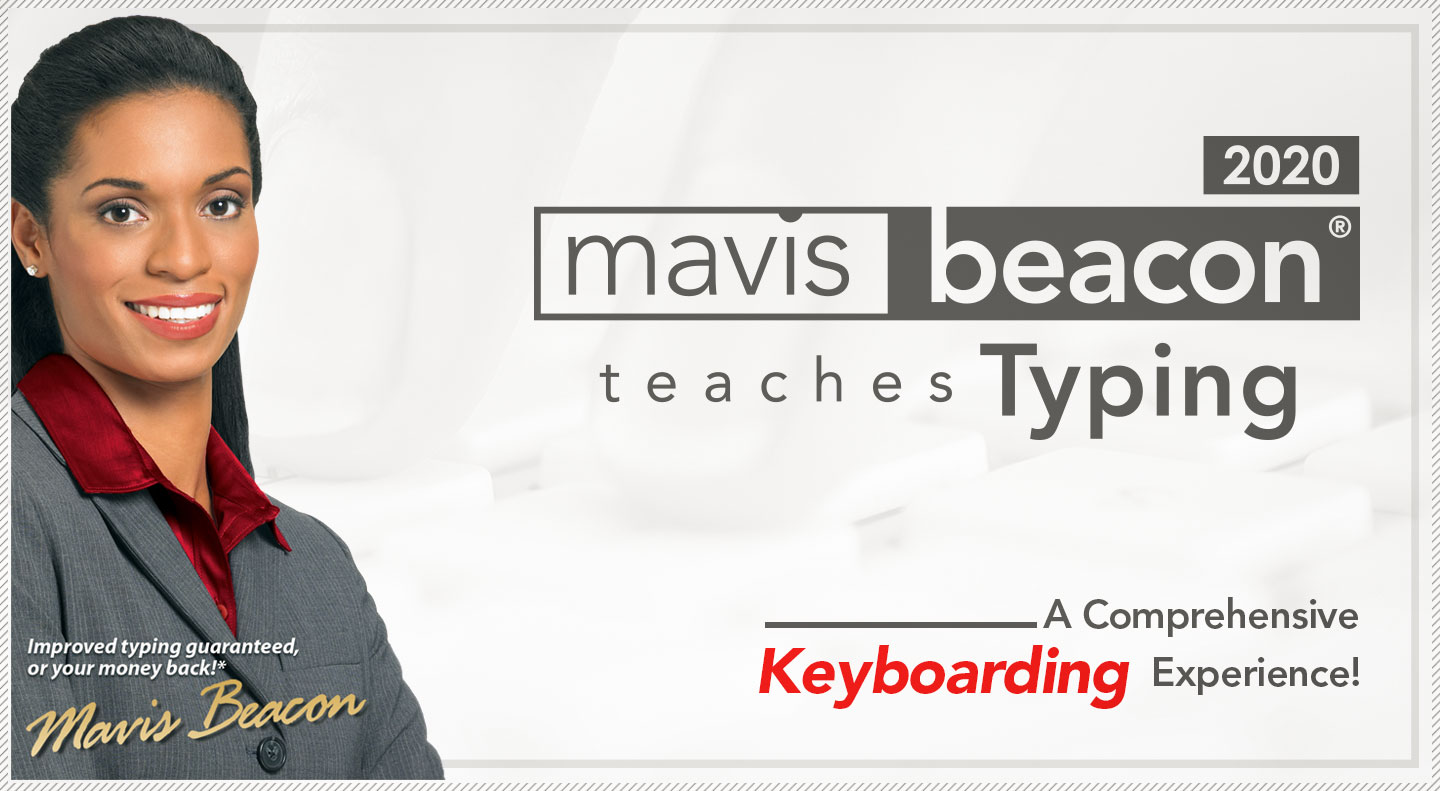 Maximize your productivity with Mavis Beacon Teaches Typing® 2020! The most comprehensive typing instruction system now includes learning tools and an updated user interface to guarantee typing improvements in just 2 weeks!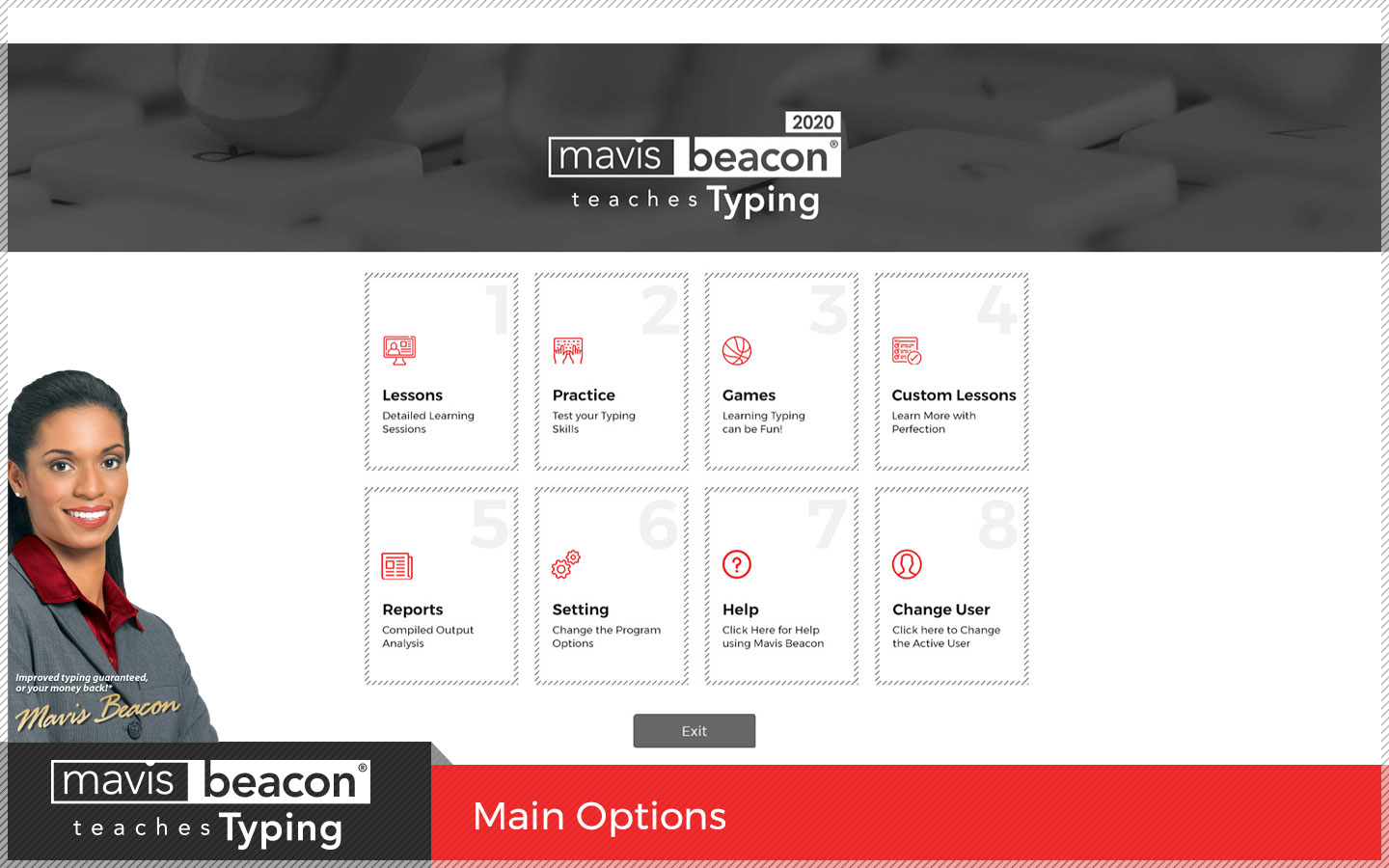 Whether you want to learn essential keyboarding skills or improve overall typing efficiency, Mavis Beacon will guide you step-by-step on your road to success! Improve speed and accuracy with detailed assessments, customized lessons, and skill-building games.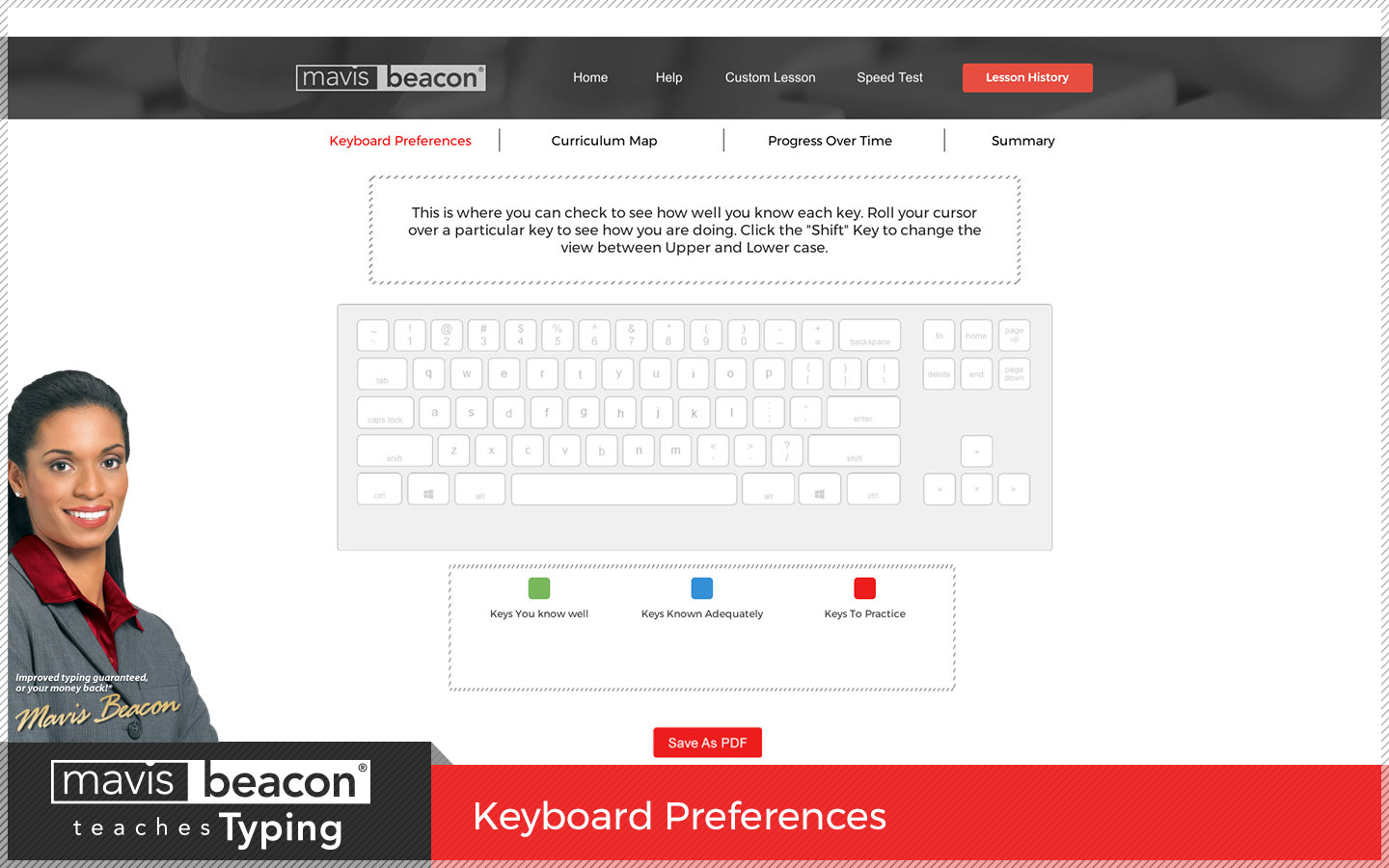 In addition to Mavis Beacon's personal typing instruction, detailed reports illustrate overall progress and assist in identifying specific strengths and weaknesses.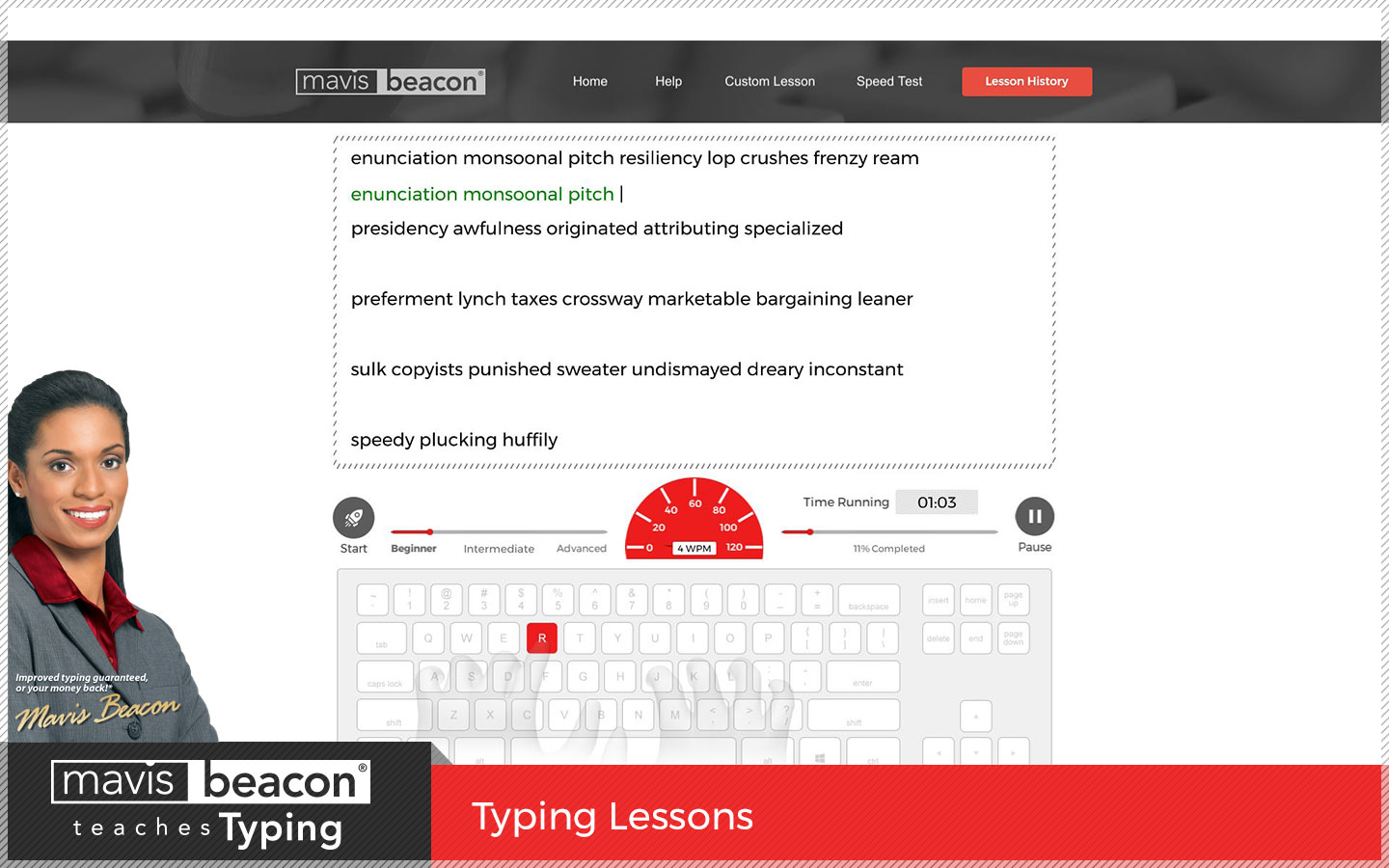 Powerful learning tools, along with this detailed reporting will help typists excel at their own pace. Hard work is rewarded with "recess time" and certificates of completion. Customize the background music to suit your taste and experience online typing challenges through fun, arcade-style games.
Redesigned with advanced technology and updated with even more features - Mavis Beacon Teaches Typing® 2020 offers keyboarders of all skill levels and ages a brand new learning experience with greater benefits and increased efficiency.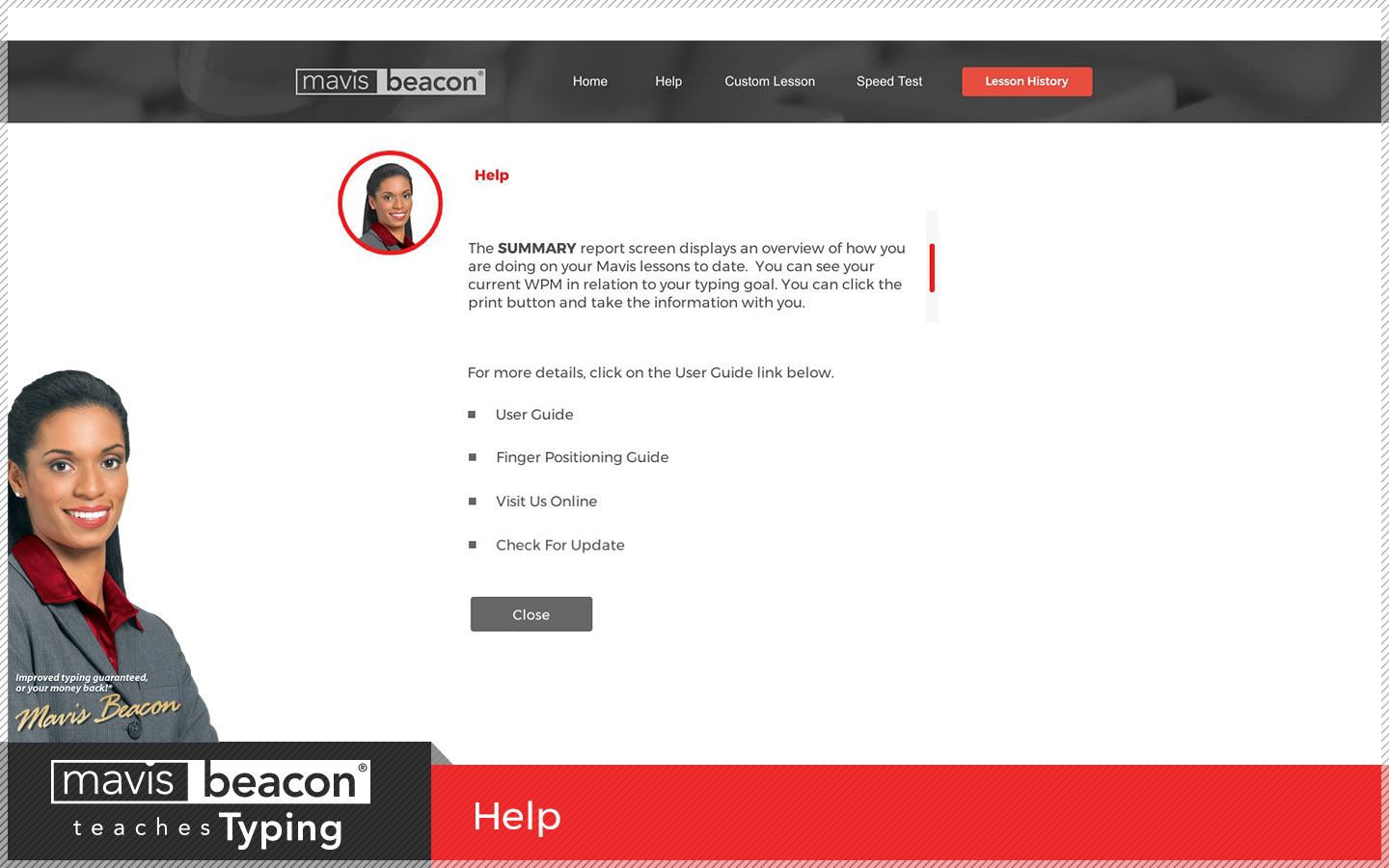 Features:
430 Personalized lessons, exercises, and tests
16 Arcade-style games, including multi-level games
Detailed tracking and progress reporting
Practice sessions
Choose from new music options or import your own MP3 files and type to your own tunes
Certificates of Completion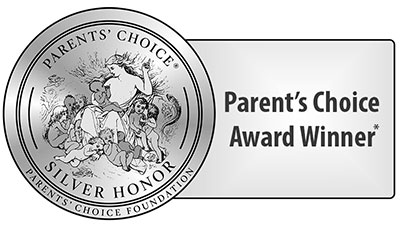 Windows® System Requirements
▪ Windows 10 (Pro/Home), Windows 8/8.1, Windows 7
▪ 2 GB RAM Windows
▪ Core i3 (or higher)
▪ 1 GB free hard disk space
▪ DirectX 9.0c graphics card w/ 512MB or more video memory
▪ 24‐bit color monitor, 1500x960 resolution
▪ Windows‐compatible sound card, mouse, keyboard, speakers
▪ Browser version: IE 11 and later, Firefox 83.0, Chrome 86.0.4240.198, and later
▪ Internet connection
▪ Adobe Acrobat Reader
All purchases of downloads are final. We do not accept returns or refunds of downloads after an order is placed. Please ensure the software is compatible with your system before purchase.
Once you purchase a download product and we make it available to you, you are responsible for downloading and confirming your ability to access the software, including retrieving the license key for the software if applicable.
You bear all risk of loss after downloading the software or retrieving the license key, including any loss due to a computer or hard drive malfunction.
Payment & Security
Your payment information is processed securely.