Mechanical Tool Palette
The unfold tool is in the mechanical tool palette located under Tools in the menu bar. Selecting the tool icon prompts the user for the surface or body to unfold.  The surface to unfold fold must have zero thickness such as with a surface or mesh object.  For example, it does not accept a solid. Select any surface in the body and the results are displayed in the XY plane at z = 0.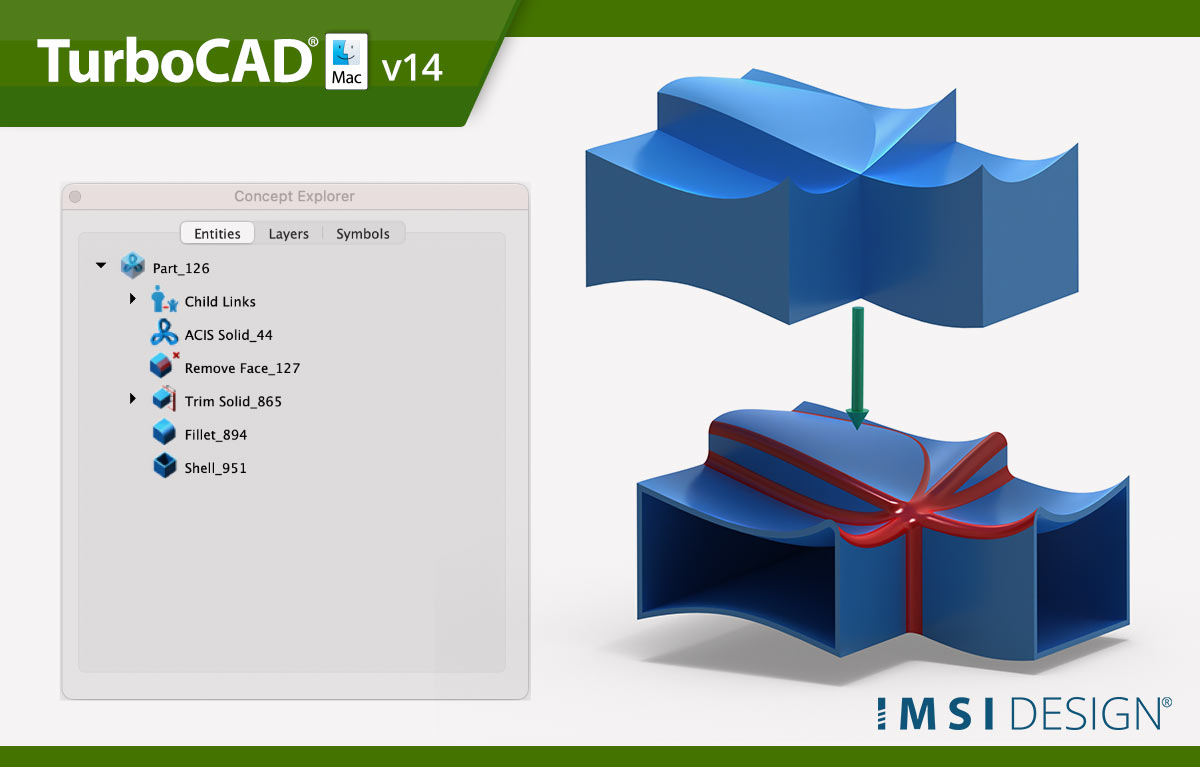 ACIS Modeling Engine Update
PBR Photo Rendering
PBR, or physically based rendering, is a method of rendering computer graphics that aims to accurately represent the way that light interacts with different materials in the real world. In PBR rendering, the appearance of a material is defined by a set of parameters that describe its physical properties, such as its roughness, reflectivity, and transparency.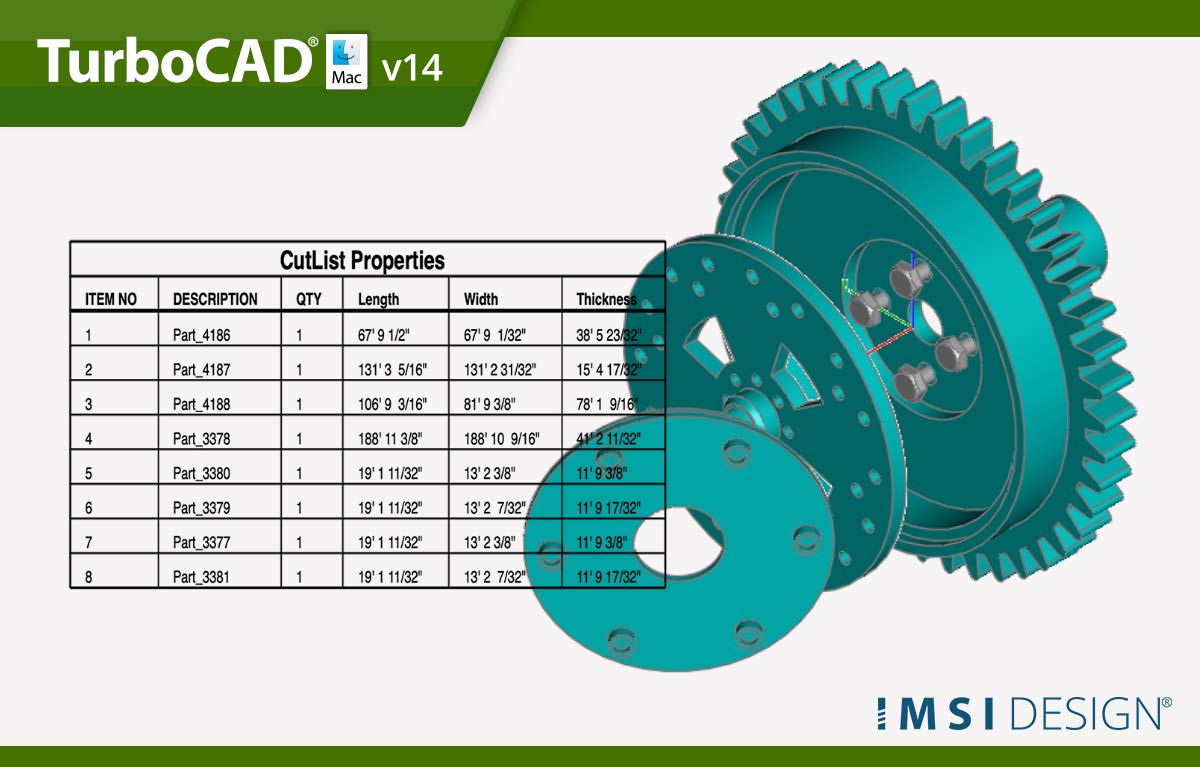 BOM Fraction Measurements
The Bill of Material Create BOM feature has a new option to support fraction measurements. To use this feature, select the Attributes and BOM dialog box from the Tools menu. Select your objects and associated a data set such as CutList properties. Apply to selected. Now select the Create BOM option to create a table. In the BOM Settings dialog box, select the Decimals pull down option. And then Select Fractions to display measurements as factions of feet and inches.